Wow!
I find myself saying that to my computer screen all the time.
Pinterest people are seriously talented!
My fellow bloggers are first class designers!
And then it begins......
the pity party of one.
What was I thinking?
Posting dark, blurry images of my brown house, with brown walls, with pieces of wood nailed to the wall to hang garden supplies on!
Oh my!
Sure....some of my sweet friends will get on here and say
I love your house...it looks great!
Baloney!!
I've got eyes!!
I try....I do.....it just doesn't come out right.
You post this.....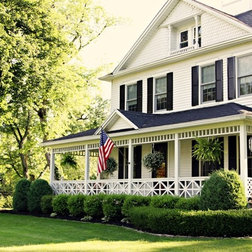 I come up with this...
it's not mine but it could be....
You post this...
I come up with this...
You see what I'm saying?
And the blog parties always say share your latest fall designs or your mantle makeover or your
white perfect kitchen
okay they don't say that but it may as well.
I'm thinking "do I share my failed laundry room organization or maybe the post about getting all tangled
up in the dog leash?"
What about the post when I get the lawnmower stuck....
does it really fall under "show and tell Friday"?
I even have to major crop my chicken pics to not show the one with
the bald back or the other one that limps and none of them are laying eggs where they are suppose to!
Maybe I should just go back to reading the blogs.....
I remember thinking while I was reading the blogs.....I can do that!
Ha!
You all make it sound so easy.......bah humbug!
Are there any other lazy, unorganized, bad luck bloggers out there?
Thank goodness God gave me the ability to laugh about it all.
I need blog parties called
Monday's madness
What you tore up Tuesday
Wacky Wednesday
Things I ate that I wasn't suppose to Thursday
Friday Fiasco
Now......that's better....:)
I hope you have a fabulous Friday and I will be back next week to blog about
my